Real customers, Real Business Solutions! - NO HYPE!
Best Customers in the World!
So many businesses owners, marketing managers, e-catalog providers, web masters, artist, and individuals are turning to the CatalogVX to enhance their marketing.
I would like to take the time to thank you for CatalogVX. It has been a pleasure building my first "paper" catalog and I am anxiously awaiting the printing and the eventual mailing of it. The software was VERY easy to use and a the cost was a fraction of what outsourcing would have been.

Thank you again for a great product: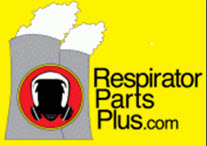 We almost spent thousands of dollars on software to put our emergency medical supples catalog together. Luckly, we found out about Personal Archive Creator. We saved almost 90% - got a really great product - and totally unexpected personal service! - took very little time, even with over 600 hundred items and photographs. And, we can use it over and over to make as many different catalogs as we need.

Thank you,

Jim Parker, Ph.D.,
Medic - President, VIP EMS Products.
...Also I wanted to thank you guys for the help that you guys afforded me on such short notice. I got the video clips together and was able to hand my catalog out to my students right on time. I am looking for other applications of how I might use this very useful product.

Regards,

Dale
Georgia Institute of Technology.
GA, USA.
GREAT SUPPORT! I registered the program. Will use often to load files and create a working menu/index on CD-R's for distribution.

Thanks,

Mark
National Association of Personal
Financial Advisors.
IL, USA.
We just wanted to take this opportunity to say thank your to Personal Archives. Our company has tried other catalog software with disappointing results. Personal Archive Creator is a superior product, and extremely user friendly. The technical support is by far the most outstanding of any other software design company out there. We would especially like to thank Charles and his staff for the outstanding work they have done with making the modifications to the software we needed to create our catalog on CD...

Sincerely,

Jeff
Western Pacific Dist, Inc
...I had tried other companies software with extremely disappointing results. Not only is "CatalogVX" a superior product, but the service is unmatched in my opinion. From the beginning I received personal attention and help. (Special thanks to Newton Charles).

Not only did I receive much needed technical advice in a very timely fashion, but you actually modified certain aspects of the software to make life easier for " the average Person" like myself, using the software.

Again thank you and keep up the good work.

Sincerely,

Lee
Owner: Daylilies Gallery & Gifts
Chronicle Systems has created excellent software that does everything and more for you to show off and catalog your products and services. I was able to create a catalog for my business in record time and my customers are very happy. CatalogVX is the best software of its kind.

Kim Dockery
Kim's Soap & Such
I just wanted to thank you for your expedient and excellent response in customizing your software to meet our needs. Your software will be a great help in meeting our customers needs. I will certainly recommend your company to others. It has been a pleasure to do business with you, and I look forward to doing so in the future.

Thank you,
Jack
Del Con Inc.
MI, USA.
Additional Customers
Mobile Home Parts Store


Westcarb Enterprises


Mobile Home Parts Store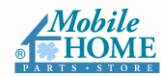 FloorAmerica Products


Scentsational Shoppe


Better Than Greens


ASAP Inc.


REna Pumps


Emergency Preparedness Prod


Christiansen Ranch Ornamental


American Fence


MSDSSCAN.COM