Create quick and easy Print and Mobile Catalogs with your PC in minutes not weeks with... NO MONTHLY FEES!
---
CatalogVX is a professional and sophisticated Catalog Creation software package designed to help you quickly build and maintain your product catalogs in-house. This Catalog Software gives you unprecedented level of control over your product presentation while greatly reducing your sales and marketing costs. You can create your next product catalog in record time! Create unlimited numbers of PDF, Mobile, CD, Print, and Web Catalogs with this all-in-one Catalog Software.
CatalogVX gives you the freedom to create and publish a new catalog, or update to an existing catalog on-demand.
Catalog is the product of choice for many retail and wholesale distributors world wide.
Download our free demo and see why.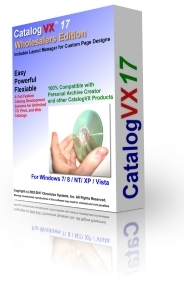 Email us your spreadsheet and a few pictures of your products, and we will create a sample CD catalog.
Free of charge with absolutely no cost or obligation!
Send us a request
it's that simple.
---
With CatalogVX there are No Modules to buy; there are No Additional cost; there are No contracts, just install and create your catalog.
Start by entering information about your company and products, then publish your content in the format of your choice. You can create as many different versions of your catalog you desire. You can change your catalog on-demand to response to different customer needs or new market conditions. CatalogVX gives you the ability to create unlimited, Print, CD, and web advertisement of all your products. Since you are able to print only the number of catalogs that you need, you will never have to throw away unused or outdated catalogs again! With CatalogVX you have complete control and you are never at the mercy of print shop minimums.
See for yourself by visiting our download page and get your free demo today.
This desktop application has all the features necessary to quickly create your product catalogs, or computer data file archives. With this software you can organize your ideas and present these ideas to your prospective clients and customers. Start with the 9 predefine category folders or add your own custom categories as you progress through the step-by-step Creation Wizard. Each CD-ROM you create will contain an auto-launch program so your clients will not need to install any additional software to view your products. No programming is required; you can create and publish your CD catalogs within 1 hour after the installation of the product. Additional features are provided within the software beyond catalog creation including automatic shopping carts, e-commerce, and order forms generation. You can even create user define print and PDF brochures with our newest Wholesalers and Enterprise editions. You will be amaze at the cost and time saving you can archive with this software.
If you have any questions, please call our offices and customer service agent will answer all of your questions. Let us help you get started, send us your databases and images and we can create your catalogs within days at very affordable rates. We have helped many of our clients create effective catalogs within days in what would otherwise take them months to accomplish. Our application and service will save you thousands each year on Marketing and sales.
Call us or Download your free CatalogVX evaluation today!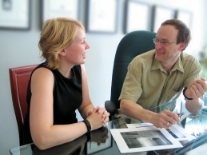 PPC Monitoring Active!
Create Catalogs for Print, PDF, Mobile Web Devices, CD-ROM, and Thumb Drives.